How to Prepare Your Website for Google's Mobile-First Index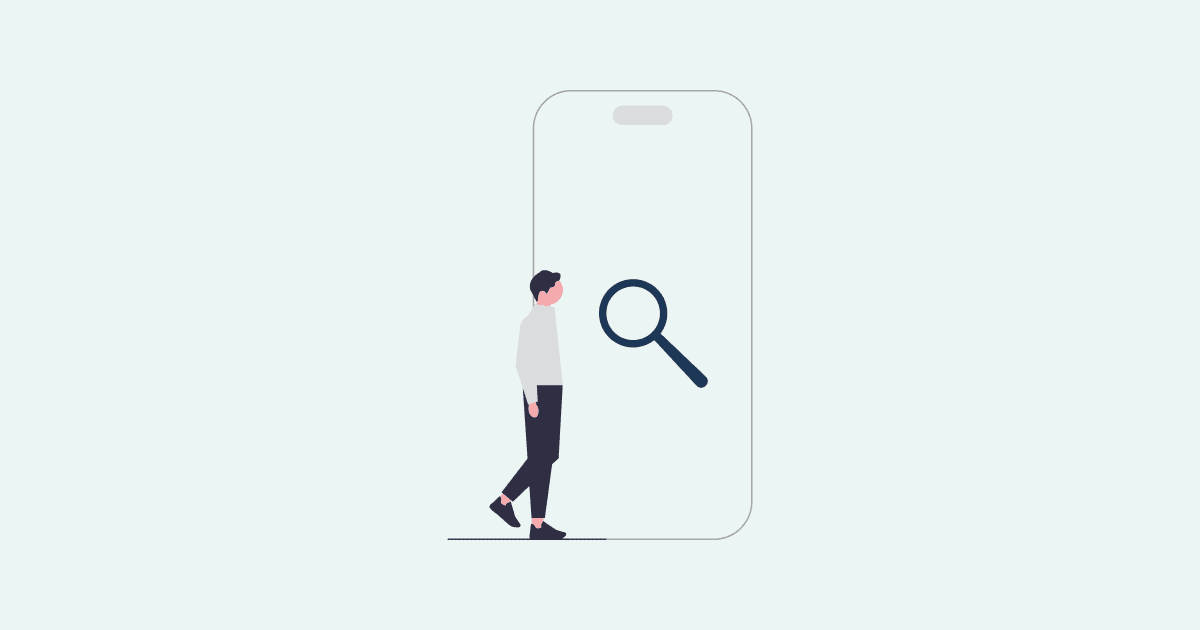 After much anticipation, Google has officially announced mobile-first indexing.
Taking into consideration that most Google users conduct searches on mobile devices rather than PCs, it was just a question of time before a shift occurred.
While this change is pending implementation, companies should be making the necessary adjustments to maintain their placement on search engine result pages.
Even if most of your users aren't using mobile devices to search for keywords relevant to your organization, you must now factor in mobile searches into your SEO strategy.
Here's how to prepare your company for Google's mobile-first indexing, courtesy of Worktop.
How does mobile-first indexing work?
To date, Google has emphasized the results of a website's desktop version instead of mobile ones on search engine result pages, even though most searches are conducted on smartphones and tablets.
Google realized how troublesome this was since it didn't factor in mobile pages of a website to determine web page quality. Because mobile pages are, for the most part, preferred by users, a change was inevitable.
Google's objective is to enhance a user's experience, regardless of what platform they're conducting searches on. However, companies must be mindful of the functionality of both the desktop and mobile pages. This won't overwhelm most people, as most companies optimize for mobile devices as it is.
Google will keep indexing on a single page as it currently does instead of having individual indexes for both mobile and website pages. However, it will now place more emphasis on mobile pages when indexing a site to factor in its placement on search engine result pages.
Google's index will consist mostly of mobile pages, and as such, structured data, snippets, and other content will be displayed in search results.
This is a substantial indexing change. If you've been preparing for this kind of change, there are still tasks your company will need to do. We'll look at such tasks in the next section so you can create a preparation checklist.
How to prepare your company
If your site isn't properly optimized for mobile indexing, don't fret. There are some adjustments you can make right away.
Take the following suggestions into account to begin your journey, all of which are applicable to Google's announcement:
Read Google's mobile guide for more details about optimization.
Perform a test on your mobile site to ensure it's optimized for smartphones and tablets.
Read Google's how-to guide to ensure your third-party hosting site is running as it should.
Optimizing for Mobile Indexing
Configuration of a Mobile Site. If your website's desktop markup and content look different on the mobile version, modifications are necessary. Click here to learn more about site configuration.
Mobile Responsiveness. Your work will be minimal if your website has a responsive design, and Google will properly index it for mobile.
Googlebots. Use the txt testing tool to ensure that Googlebot can access your website, which is required for indexing.
Structured Data Testing. Perform structured data tests for the URLs of both your mobile and desktop site. Fix any errors that are apparent, but refrain from adding unnecessary markup to mobile sites.
Search Console Verification. If the desktop version of your website is the only one you've verified, don't forget to verify the mobile site, too.
Canonical Links. If you use canonical links on your website, changes aren't required. Google will still use those links as guides to produce relevant results for users performing searches either on mobile or desktop sites.
Developing a Mobile Site. If you are developing an individual mobile site, don't launch it until it's completely functional. Google will keep indexing desktop sites, so it is best to launch your mobile site when it's just as optimized as your desktop version.
Webmaster Forums. You can always ask questions on the Google Webmasters site if you're unsure about anything.
It will take some time for Google to prioritize indexing of mobile sites, so while they're getting ready for the big change, prepare your site, and optimize it!
Ensure you go through every point on the optimization list to ensure proper indexing of your website.
In conclusion
While you're preparing your site for mobile-first indexing, ensure that your company website is optimized for smartphones and tablets, able to be searched by Googlebots, and thoroughly indexed in general.
Even though the desktop version is the one impacting your search results at the moment, the shift to mobile dominance will begin soon. Now is the time to make the adjustments required so your business isn't negatively affected when it does.
Be mindful that such optimization efforts are for mobile users as well as overall indexing. Google is emphasizing mobile page placements and going "mobile-first" since most searches are conducted on smartphones and tablets these days. This is quite beneficial to both your company and your target market in the long run.
Are you doing something differently to prepare for Google's big change? Scottsdale company, Worktop, wants to hear about it. Share your strategies in the comments below.