4 Old School SEO Techniques to Consider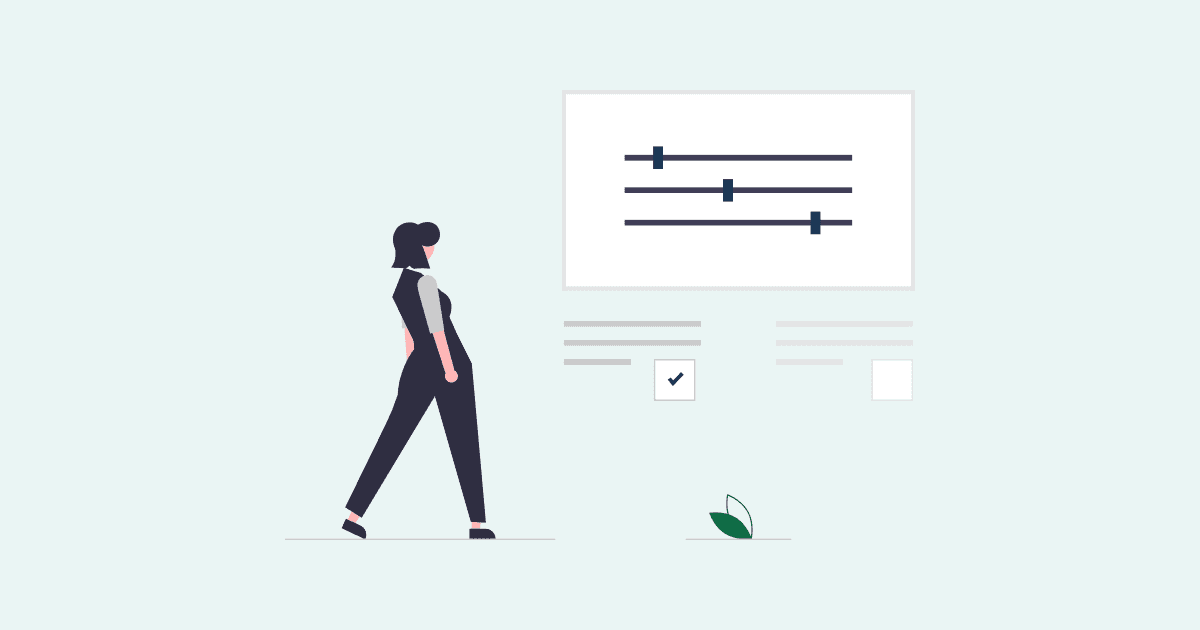 Within every year, search engine portals take the time to create new rules and algorithms so that everyone has a fair chance at making it to the number one page of results. They do this also to prevent people from spamming users. Web users have to remain aware of these changing trends to adapt and keep up with the likes of Bing and Google. Web users should also keep up with the changing trends to prevent being penalized for using outdated techniques that are viewed as harmful or spam. It seems search optimization techniques have now come full circle, as web users are starting to utilize old SEO tricks to get their website noticed. SEO is extremely important in helping you get visibility, boost your brand, drive quality traffic, and lend your company the credibility it needs to reach success. To keep up with the ever-changing times, you need to know what techniques are staying in trend, which tricks are making a comeback, and what trends to avoid. Mastering SEO is a hard journey to endeavor but, with a little help, you'll have more traffic to your website in no time.
Why SEO Tricks Go Out of Style
Search Engine Optimization techniques go out of style simply because the search engines being used update their algorithm. Google and Bing keep changing the rules as to what can and should be done to increase your chances of showing up on their search engines. They do this to prevent sites from using SEO as spam. It's not just the search engines that purposely change the algorithms used for SEO, but also the web users. Search engines take note of their users' habits and adjust their rules accordingly. If they notice people are using a tablet, cell phone, or other mobile devices to search the internet then their focus shifts to ensuring their content is optimized for that. Don't be too afraid of the altering state of SEO; just like with other trends, things fall in and out of style so you can expect to see some familiar techniques in the future.
Why Some Techniques are Making a Comeback
Just like how some SEO tricks are going out of style, some old school techniques are beginning to be used again. It's based on the same principles with search engines changing their algorithms and basing them on how users utilize the internet. People have found that some of the older search engine optimization techniques are becoming more effective in increasing your rank and drawing more traffic. Here are some techniques that are still crucial when optimizing your website.
Mobile Optimization Has Become Incredibly Important
A trend that has never really gone out of style but has gained more prevalence over the last few years is mobile optimization. As one of the youngest search engine optimization techniques, mobile optimization came to be around 2013. This SEO tool offers the best opportunity to increase search authority by building links, leveraging long-tail keywords, and growing relationships. While many businesses are mobile friendly, there are some out there that haven't gotten with the times. Having your website optimized for mobile devices is crucial since so many people use their smartphones and tablets to browse the internet. Studies have shown that more than 43% of people increase their mobile internet searching from year to year. Google's algorithm this year even gives a boost to those websites that are mobile friendly, catering to its users who have increased their searching on mobile. Web sites lacking mobile optimization have lost visibility with Google results. With the added announcement of mobile-first indexing in 2018, it is clear that search engines are shifting their focus away from desktop and onto mobile. This information gives you a chance to get a headstart to make sure every aspect of your website is optimized from the font to the headers to logo design to content.
Utilizing Local SEO is to Become More Important
Another trend that has been around for quite awhile but is getting increasingly popular is the use of Local SEO. The birth of local SEO dates back to the early 2000s. Its original conception was simple. It helped connect web users to valuable information close to them such as maps, store hours, location, and mobile results. In fact, this technique works wonderfully when used hand-in-hand with mobile optimization. This trend is only projected to get stronger in the coming times. It's smart to let Google know where your business is located and what you are offering. This will increase your chances of appearing on pages, especially to the audience you're targeting. Studies have found that local searches have led to visitors stopping into the business 50% more among mobile users.
Your local listing also increases engagement with your consumers, giving them a chance to rate their experience and leave a review. If the engagement is positive, the better the review, and the higher you'll climb in rankings. Adding your location is the easiest, and perhaps most profitable, search engine optimization technique that you can use to increase your ranking and gain visitors to both your website and actual establishment.
Directories Aren't Completely Dead
In the very early days of the world wide web, it was directories that would help people search and find what they were looking for, not search engines. They are essentially the prototype for the search engine in that they helped people find what they were looking for and they helped people get found. As time went on, directories were used by site owners as an SEO strategy. They would submit their website to as many directories as possible in attempts to increase flow to their websites. It worked, it was easy to do, and it didn't involve a lot of work on the site owner's part. It soon became that people were submitting their sites to directories without regard to quality or relevancy. Needless to say, Google started to devalue these links and began removing directories from the results. This doesn't mean you should give up hope.
Directories are beginning to make their comeback within niche circles. Websites like Tripadvisor, and sites that sell services or real estate, are extremely popular. Getting your business on to directory sites that are relevant can be an extremely useful tool in increasing traffic to your business.
Quality of Content Over Anything Else
While placing a few good keywords throughout your article, blog post, or website will help out the ranking, the quality of content is really what makes your business or brand worthwhile. Writing one good article and posting it several blogs will not increase the number of people that will see it. Google simply evaluates duplicate content and splits them as the same authority. Basically, they limit you to getting the same transfer as if you only posted once. Search engines are generally against using pages that are thinly veiled affiliate content, dynamically generated content, and duplicate content, and they often filter them out using a bunch of content and link analysis algorithms that screen out content that is not unique and is low value.
Instead of trying to get the most you can out onto the internet, try focusing on each part of your website or blog and making excellent. Quality over quantity. From there, properly promote your page through the many avenues of social media available today. Promote other's work too so that they have the initiative to return the favor.
Common SEO Mistakes Companies Make
While there are certain SEO trends that have successfully been making their way back into relevancy, there are others that deserve to stay buried in the old days but that doesn't stop companies from trying to utilize them. Keyword stuffing is probably the biggest mistake that web users continue to do. Placing your target words artfully throughout your website or article can really boost the ranking of your site. This tends to get to people's heads though, and they begin to stuff their keywords into their article every chance they get, thinking that'll it'll help boost the traffic to their site. It will, in fact, do the opposite as search engines find the abundance of keywords to be spammy and devalues their relevancy. Other mistakes include choosing the wrong keywords, heavy use of anchor text on internal links, pages for every variant of the keyword, paid links, and much more.
How to Tell If Your Company Needs SEO Help
You may know the mistakes to avoid and the tricks to use, but can you tell when your company needs SEO help? If the flow of traffic isn't increasing to your website no matter your efforts then consider calling in experts to help. The biggest most obvious sign that your company needs SEO help is if the traffic to your business's website has gone stagnant or has dropped. Another is if your ranking drops. Rankings can drop for a variety of reasons but an SEO company can help figure out solutions to fix whatever problems you might have. If the keywords you've used aren't reeling in views, you should look into help. If there is anything that is not up to the standards of what you want your company to be and you aren't seeing the results that you want then research SEO company to come in and fix your problems.
Bottom Line
There are no easy search engine optimization techniques, while some may give you exposure it's up to you and your brand to make it worth the consumer's time. Unfortunately, you probably don't have time to spend on mastering the techniques of successful SEO but there are companies out there that specialize in search engine optimization. For some, it may seem silly to be spending money on a skill that is seemingly easy to learn, but SEO help is actually very cost effective if it is the right one. The right SEO company should have something to show for you after the first few months of working with your company. This could be an SEO audit of your site, an analysis of your site's link profile, a report on articles from other sites that are linked or mention your site, or just simply optimized content for your site. If not, consider researching other SEO companies.
An SEO firm will do all the legwork in trying to find out what your business is doing wrong when it comes to ranking and web traffic. The process will entail various degrees of keyword research, Google Analytics analyses, link profile analyses, and site audits before getting to the optimization of your website. They'll then help you reorganize your site with code overhauls, link disavowals and removals, link building, or even a complete website redesign. They can even outreach to other websites that are relevant to what you do. They'll do this to help promote content and generate links. The services offered by many SEO companies are worth looking into, even if you aren't in dire need of improving your web standings.
For those in Phoenix, Arizona who are looking for SEO help for the websites and business in home and gardening, Worktop is the place for you. They genuinely want to see their client's business grow with their help. They've been able to help companies succeed by increasing their client's digital presence and affecting buyer behavior. They promise that they're different from the other guys by being honest to the clients when making decisions, by valuing the finished product and the results they've made above all else, and specializing in a niche group to ensure success with those particular businesses in mind. Besides with search engine optimization techniques, they also help with social media management, content marketing, and online reputation management. If you're stuck in SEO rut, then let Worktop help you out. For more information or to ask a question, give them a call today.